New York is a brilliant place to live in but admittedly this city can also be brutal because of how fast-paced everyone and everything is. You should always be ready for what will be coming your way and have everything inside your tote in case something happens. 
Here are some must-haves in your bag to survive the concrete jungle: 
 Compact umbrella
The weather is harsh and surprising so it will not hurt to have an umbrella ready. This is not only for the sudden rain but also provides UV protection from the sun. A compact umbrella will not take too much space to the point that you'll almost forget it's there. Being dry on rainy days guarantees higher chances of not catching a cold or fever especially during a pandemic.


Extra Pair of shoes
Yes, you need that extra pair. You'll never know what you'll get yourself into because New York is a fast-paced city and you will need all the essentials. Your feet will also appreciate it if you'll change to something comfortable while you're on your way home or when they hurt because you're breaking in your new pair of pumps. It will only be a hassle if your bag isn't big enough so make sure to get a tote that has ample space.
Laptop
Everyone is on the go and having a handy laptop can help you get your job done anytime or anywhere. This is also great because you can go to places and calm yourself down when having writer's block or clear your head for that newly assigned project from the office. Don't forget to charge it or also bring the charger with you.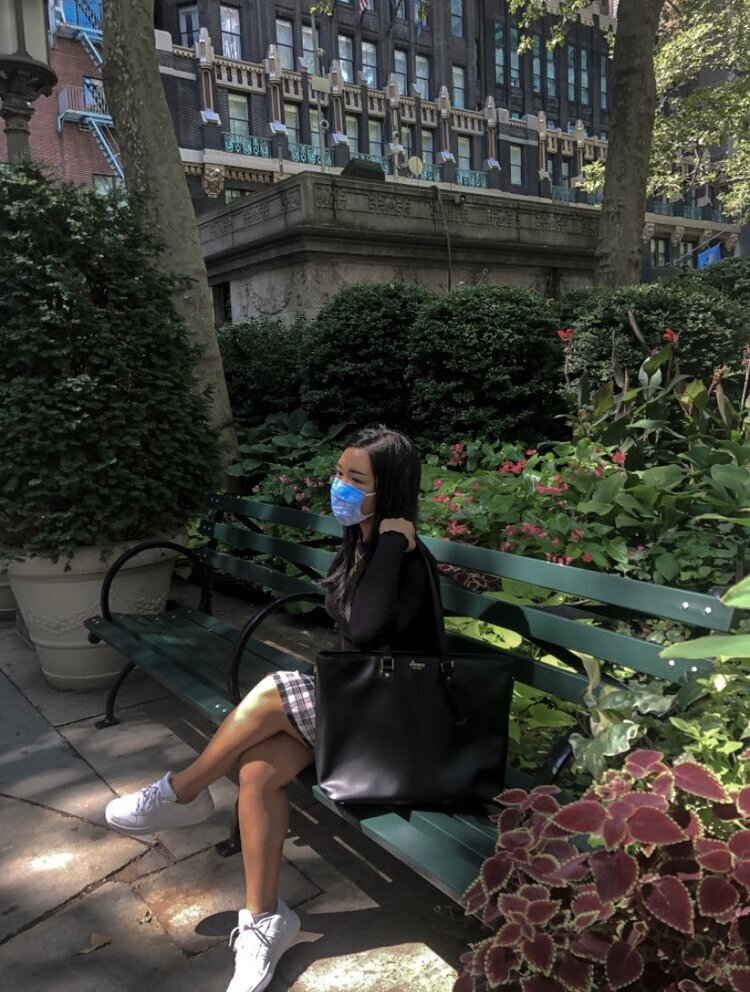 Tissues 
This can be extremely useful if you have allergies because it's almost a crime now to sneeze, cough, or clear your throat in public. It's good to have this handy in case you need to wipe a tear, clear your nose, or simply clean your smudged eyeliner or lipstick. 
It's handy to always have tissues because since everyone is in a hurry to get into the train or up the stairs, there's a big chance to spill a drink or someone spilling their drink on you. More importantly, some bathrooms run out of toilet paper and it surely provides great relief knowing you have a pack available in your tote. 

Whew! That sure was a lot of things and with that, you should have a travel tote that can carry all of it. Your tote must be sturdy and large enough to fit everything in it. You should consider using an Italian leather bag for  its quality and capability to handle the weight. Plus, a good designer New York bag also looks great with any outfit and can pass as a good everyday travel tote bag. 
Everything can be purchased online and it's best to go and purchase your designer bag from an established business and its official website. This will make sure that the designer bags are original and not knock-offs. It also offers a great promise of quality. 
There are a lot of online shops and websites out there but it will be best to go and shop at one that's locally reachable because the products that they offer are relevant to your needs. 
We know and understand what your everyday life in New York is like and we have the perfect bag that fits all of your daily essentials!