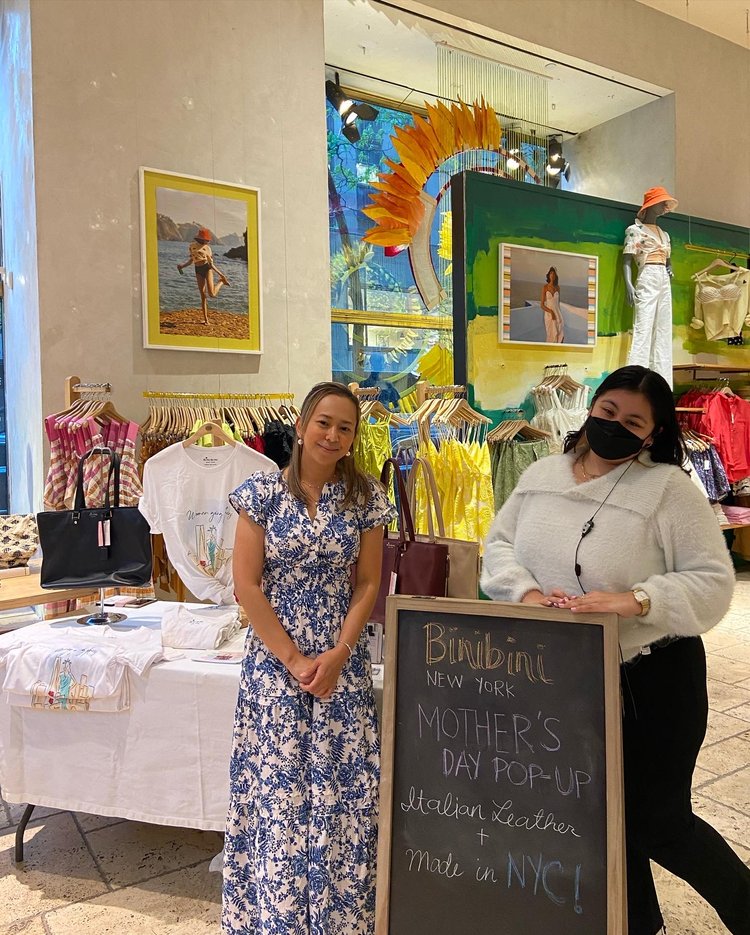 We had the privilege of being invited to the iconic Anthropologie Rockefeller Center pop-up store event last May 7 as part of the Mother's Day 2022 celebration!
There, we held the debut of our pearl bag called "The Claudette Mini," which was well-received by both existing and new fans of our company. For a limited time only, we also brought back our "For Women Going Places" t-shirts during the event, which also received a lot of positive feedback. The t-shirt, which features Lady Liberty carrying our hero product, the "Tote-All" bag, was designed with the influence of the way we perceive our women of today's society, who have goals and places to be wherever they may be!
Despite the wet weather over the weekend, visitors and residents of New York City alike gathered to see the variety of locally manufactured goods on display. We are honored to have had this opportunity to share the space with female creators like "Tricolor By Maria," who creates stunning handmade jewelry, and "Needle Beetle by Belle Durkin, who creates crocheted clothing and accessories! Anthropologie is known for featuring a lot of women-owned brands, mostly responsibly and consciously owned!
Even though the year is only halfway over, we can't wait to attend more activities like this! To receive notifications and the latest news on the most recent releases and happenings like these, sign up for our mailing list and follow us on Instagram!